NEWS MASTERS HORN OF AFRICA & GREAT LAKES
PANO continues its development on the African Continent and Middle east.

After the signature of the Indian Ocean Master Concession, the Master Concessions for the Horn of Africa & GREAT LAKES zones were confirmed in December 2020.

These two new Masters were taken by our Djibouti Concessionaire who opened its agency in November 2016.

After 4 years of strong development he decided to increase the presence of PANO in the 5 countries of the Horn of Africa, and the 5 countries of the Great Lakes area.

He has already confirmed the installation of an Agency in Mogadishu, Somalia, and is preparing the opening of an Agency in Addis Ababa, Ethiopia.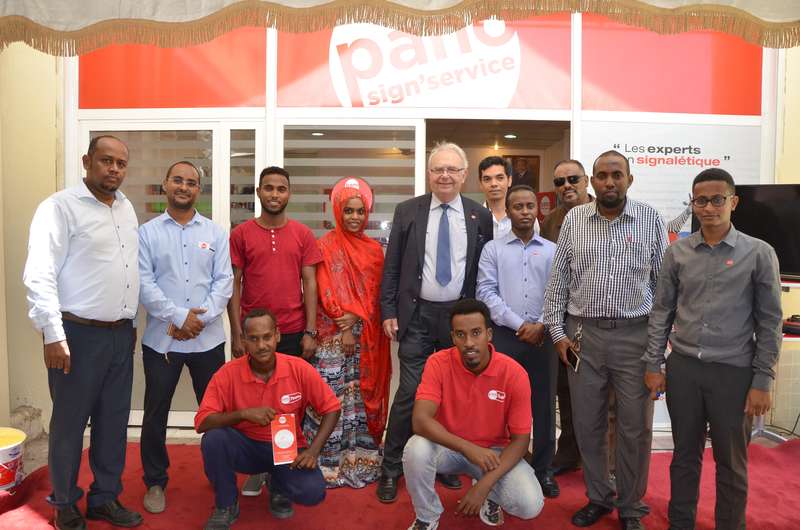 PANO Sign'Service
Q. 3 Boulevard De Gaulle – BP 1939
Djibouti - Republic of Djibouti
THIRTY YEARS OF EXPERIENCE IN THE SERVICE OF BRAND IMAGE VISIBILITY
The PANO network has been meeting the signage and advertising marking needs of professionals, traders and craftsmen, administrations and businesses for thirty years.
Each PANO agency is able to carry out manufacturing through an integrated production site and manage the installation of all types of communication support.
The PANO network carries out all visual communication (signs, windows, vehicle marking, etc.) on any medium (adhesives, tarpaulins, metal, etc.). Thanks to the techniques and materials used, the Dealers in the network are in fact trained in the most advanced techniques of adhesive lettering and digital printing. Mastering the entire advertising chain, they are able to design, manufacture and install interior and exterior signage. They intervene in all sectors of activity to mark, arrow, indicate, promote any type of information.
Thanks to their national and international presence, PANO agencies can therefore intervene on a large scale and in synergy for the marketing departments of commercial networks and those of large groups.
PANO marks everything on everything and everywhere in a very short time.
About PANO:

Created in 1980 and networked since 1987, PANO is a worldwide network of signage and branding centers. It is present everywhere in France, via more than 150 agencies and internationally in about ten countries in Europe, South America and Africa. It operates in all sectors of activity to mark, signpost, indicate and promote all types of information on all media.

For more information on the Pano-Boutique opportunity, click here